I'm supposed to be in the final stages of the weekly Turzman Summertime Extravaganza right now.
I should be commenting on the latest shark attacks and shark news in the Internet's only weekly shark attack report.
I am doing none of these things. Part of me is frustrated with it, but I must remind myself and all of you that the New Coyote Radio (
http://coyoteradio.csusb.edu
) is upgrading its facilities and should be better than ever, real soon.
So be patient, friends of The Turz, if for no other reason that I must be patient as well. I will be back on the air next Wednesday from noon to 4 pm, pacific.
Leave your comments on the Turzman PhanFone- 909-881-3654. Leave an e-mail at
mike@turzman.com
Every website needs a little bit of cowbell...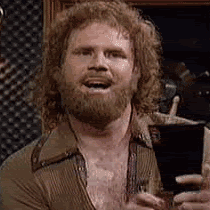 Play these games or else!
A 3-D version of Pong called, CURVEBALL.
http://kontraband.com/show/show.asp?ID=931&rtn=main-topten
A personal fave, Mad Shark-
http://www.ebaumsworld.com/madshark.html
The very cool De-Animator. Beat my record of 538 zombies blasted...
http://www.ebaumsworld.com/deanimator.html
A variation of the classic Breakout called, Breakit...
http://www.ebaumsworld.com/breakit.html
Bumper cars meet Air Hockey in Bumperball...
http://www.ebaumsworld.com/bumperball.html
See how far you can knock these penguins...
http://n.ethz.ch/student/mkos/pinguin.swf
My record is 313 feet.
Help this drunk stagger home...
http://www.ebaumsworld.com/homerun.html
Try to beat my 412 meters.
The water supply to Chasmtown has mysteriously stopped. It's up to you to solve the mystery. I completed this game in under an hour...good luck!
http://www.ebaumsworld.com/chasm.html
Watch this girl fall and bounce lifelessly on randomly placed bubbles...
http://www.ebaumsworld.com/flash/bubblegirl.html
Click and drag to throw her body around too!
Test your aim with Papertoss...
http://www.ebaumsworld.com/papertoss.html
Here are some timeless songs that will never be too dopey or uncool to be found at Turzman Central-
The very cool Badger Song-
http://www.badgerbadgerbadger.com/
The equally cool Llama Song-
http://www.albinoblacksheep.com/flash/llama.php
The Great White Shark Song, by abc-
http://www.abc4explore.com/gwsharksong.html
And of course, America, F@#k Yeah!!!
http://www.cannibalthemusical.net/ta/america.htm
The Turzman says...
"Always practice SAFE SEX!"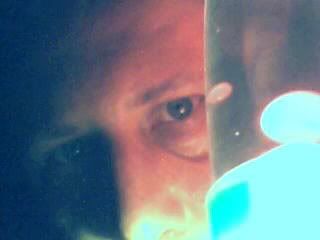 C-ya in the funny papers...