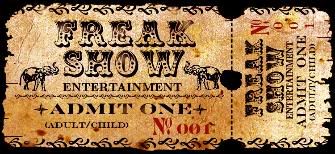 Well kids, Freakshow Entertainment's entry into the 48 hour film project made its debut last night at the screening in San Diego.
In a previous blog, I said that I wasn't impressed with our final product, my name was spelled wrong in the credits, and i didn't get the credit I deserved.
That's all still very true.
However, being the magnificent team player that I am, I still made the trip with Ezequiel, Joseph and Robert to support our work.
I was even less impressed with our competition.
I'd say there are only two, maybe three films (out of 20 entries) that can compete with ours, but I can't be confident because who knows how stupid the judges are.
Anyway, our entry, entitled "Spyware" can be seen at the Freakshow website:
http://www.freakshowentertainment.com/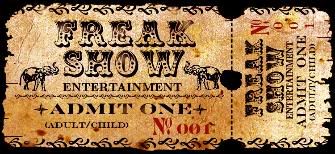 Enjoy! Leave feedback at the guestbook.
o
Flogging of the week:
Mad props goto Webmaster Steve for this terriffic joke at my expense,
courtesy of REDSEXGODDESS...
Good job. Anyone else wanna take a shot, as long as I'm feeling lower than a gopher's basement, I'm an easy target!